Greding: in the nature reserve Altmühltal
Greding is located between Nuremberg and Munich, directly at the motorway A9. Our hotel can be reached easily and directly through the exit "Greding", we're 100 meters from the highway (see also under Directions).
Greding – a nationally recognized resort – was first mentioned in documents in the year 1109. Numerous testimonies of history invite you to an interesting and worth seeing tour:
Stroll along the historic city wall with its well-preserved towers and city gates, visit the romanesque Basilica of St. Martin and the "Karner" (an ossuary from the time of pestilence). Continue to the museum of nature and man, the arch bishops castle and numerous restaurants and pubs in the historic city center.
Events in Greding
| | |
| --- | --- |
| Spring Market | 1 week before Easter |
| Whit market | 2 weeks before Pentecost |
| Triathlon | 2nd Sunday in July |
| Jakobi market | Festival Sunday "Volksfestsonntag" |
| Old Town Festival | on the last Sunday in August |
| Costume market | 1st Weekend in September |
| Christmas market | 2nd Sunday in Advent |
| Gredinger "cabaret in historic walls" | from May to October |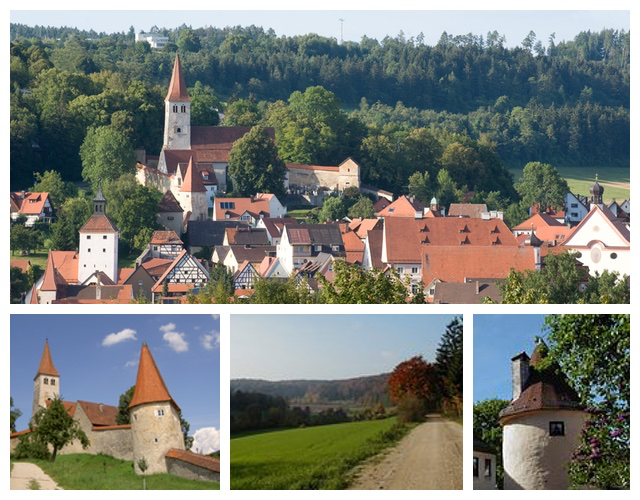 Further information:
---